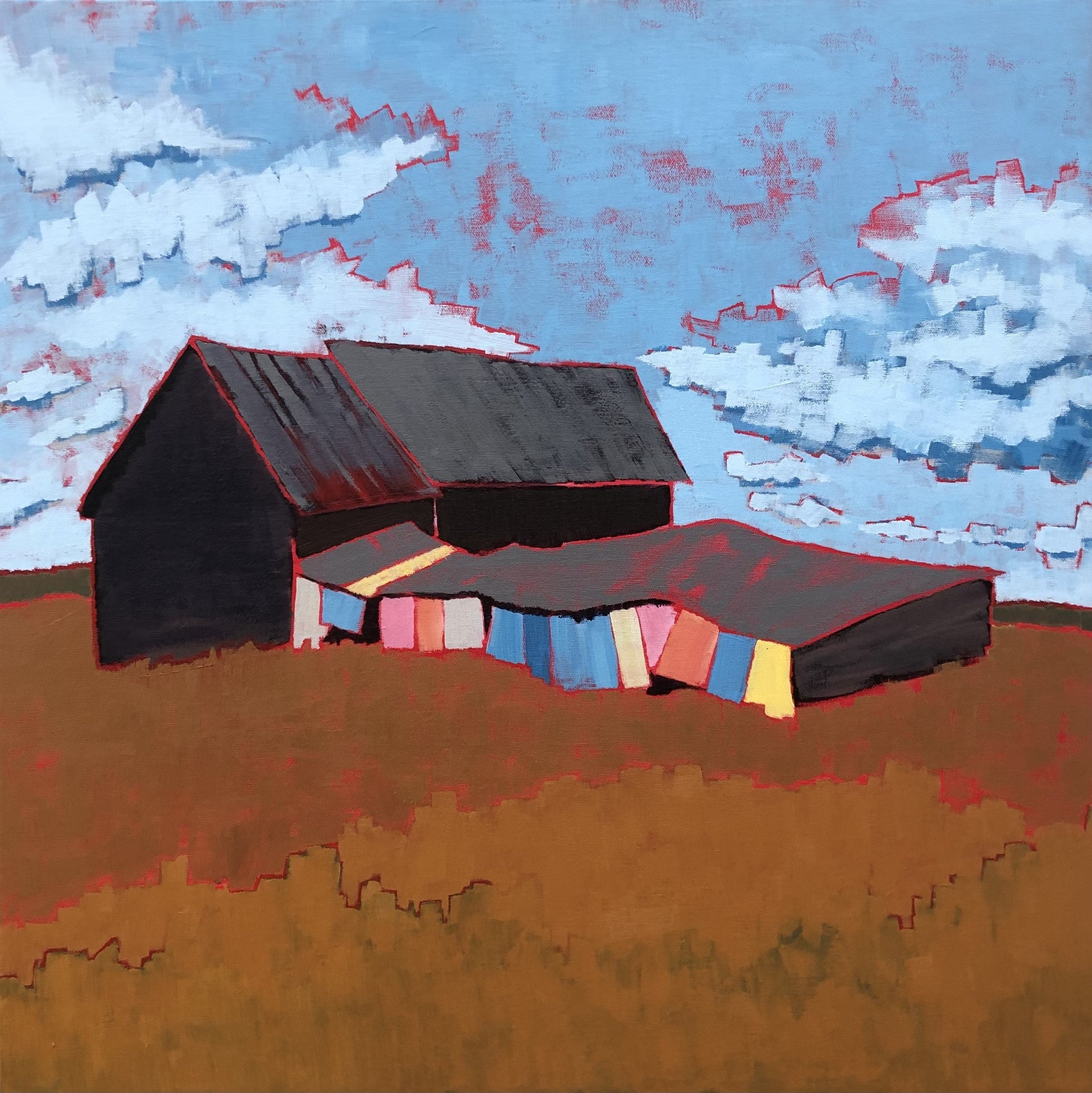 Petra Eperjesi
I am a Settler Canadian of Eastern European descent. I grew up in the rolling farmland around Waterloo, Ontario, and tending land is in my blood. Waterloo is within the traditional territories of the Haudenosaunee, Neutral peoples, and Anishnaabeg, but I didn't know that then. I now live on the unceded, unsurrendered traditional territory of the Algonquin Anishnaabeg, currently known as Ottawa. My paintings are love letters to the places I've loved and that love me back, a way of building relationship with and making home on stolen land. 
Beyond high school art, I have no formal training. After a twenty-year hiatus, I began painting again during the pandemic, compelled to connect with something that used to make me, me. Since then, I have exhibited in several group shows in Ontario. I work primarily in acrylic on canvas. 
Artist Statement
In my work, I'm chasing simplicity, playfulness, and connection with the land. Simplicity often feels elusive as I manipulate the geometries of fields and barns and play with layers and layers of colours in the fields, puzzle-piecing the composition together. Ultimately, I hope viewers feel simultaneously drawn in by the familiar, simple shapes, and playful colours, and thrown off, sensing the stories hiding in old barns and buried in layers of dirt. My paintings are asking "Who was here?" so we can't forget.